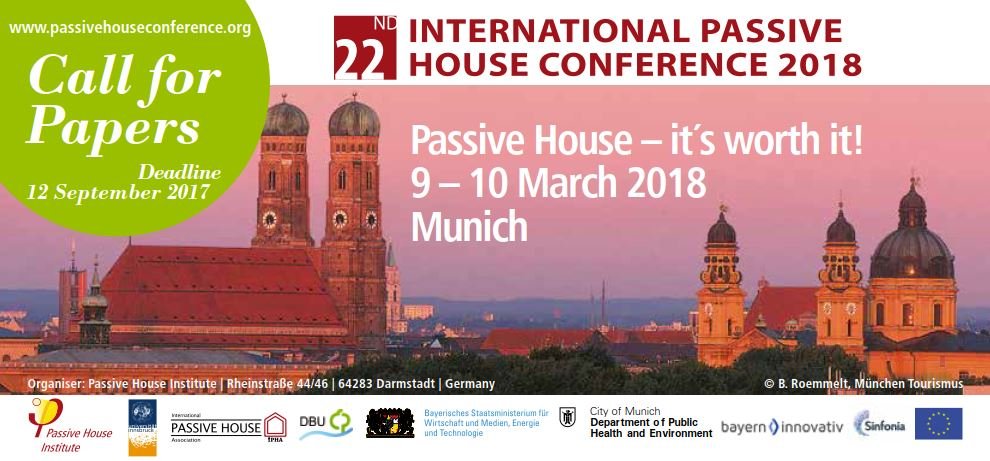 Submit your abstract until 12 September 2017 for the 22nd International Passive House Conference (9 - 10 March 2018) in Munich!
Passive House - it's worth it! That is the slogan of the upcoming conference!
Focus: Compatibility of efficiency and profitability
Profitability: cost-effective projects and concepts
Basis of decision-making for investors / valuation of Passive House buildings
Renewable / sustainable energy supply / PER
Ventilation and indoor air quality
Building envelope: components / trades
Qualification of designers and tradespersons
Climate adaptation: summer comfort
Passive House retrofits
Commissioning / Facility Management / Monitoring
Quality assurance: benefits of certification
Building materials in focus: economics / ecology / embodied energy
Fire and sound protection in Passive House buildings
Tools / Digitization / BIM
Architecture / Aesthetics
Passive House international
Submit your abstract until 12 September 2017 via this website!
Submission form - submit your abstract here!