Conference Sneak Peek #2
Keynote Speaker Plenary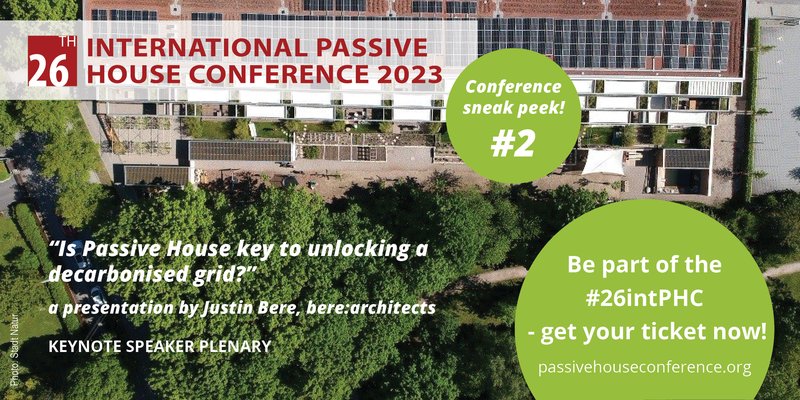 Take a look at our pro­gramme with Justin Bere's present­a­tion at the Key­note Speak­er Plen­ary on Sat­urday, 11th of March 2023 at 8.30 am, among oth­ers:
Is Pas­si­ve Hou­se key to un­lock­ing a de­car­bo­ni­sed grid?
Elec­tric heat pumps and elec­tric trans­port are needed to de­car­bon­ise our eco­nom­ies, but does this con­sider the peak load prob­lem that will oc­cur when heat pumps are in­stalled in 29 mil­li­on or­din­ary homes in the UK? This study finds that the Pass­ive House stand­ard may be the key to un­lock­ing an af­ford­able, sus­tain­able, and real­ist­ic de­car­bon­isa­tion plan.