5 reasons to attend the International Passive House Conference
This years 21st International Passive House Conference will be taking place in Vienna, here are 5 reasons why you should attend!
Every year, the Passive House Institute organises the International Passive House Conference, bringing together experts in energy efficient building and other interested parties for 2 days of talks, presentations and networking opportunities. This year's conference will be taking place on 28th and 29th April in beautiful Vienna. The full programme is now online and registration is already open.
1. Meet like-minded people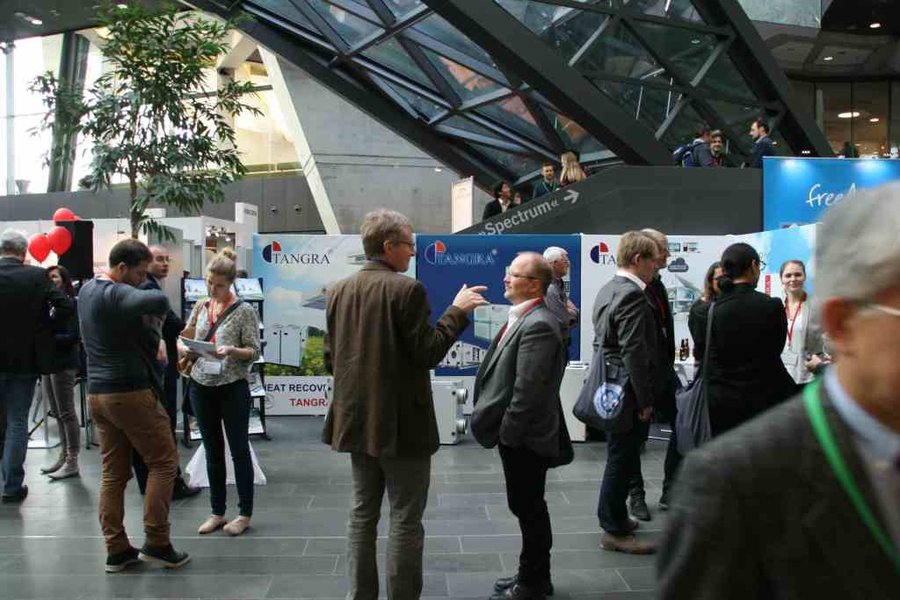 Participants at the 2016 Passive House Conference in Darmstadt, Germany. Photo: PHI
The International Passive House Conference attracts around 1,000 thought leaders and innovators from all over the world, making it the place to meet like-minded people and expand your professional network. The conference programme is structured to allow plenty of opportunities to meet new people and catch up with familiar faces. The Friday evening event  in Vienna's magnificent Museum of Natural History is set to be a particular highlight. The event offers guests the chance to relax and mingle with other attendees whilst enjoying the ambience of the museum at night, delicious food, drinks, and live music.
2. Learn about Passive House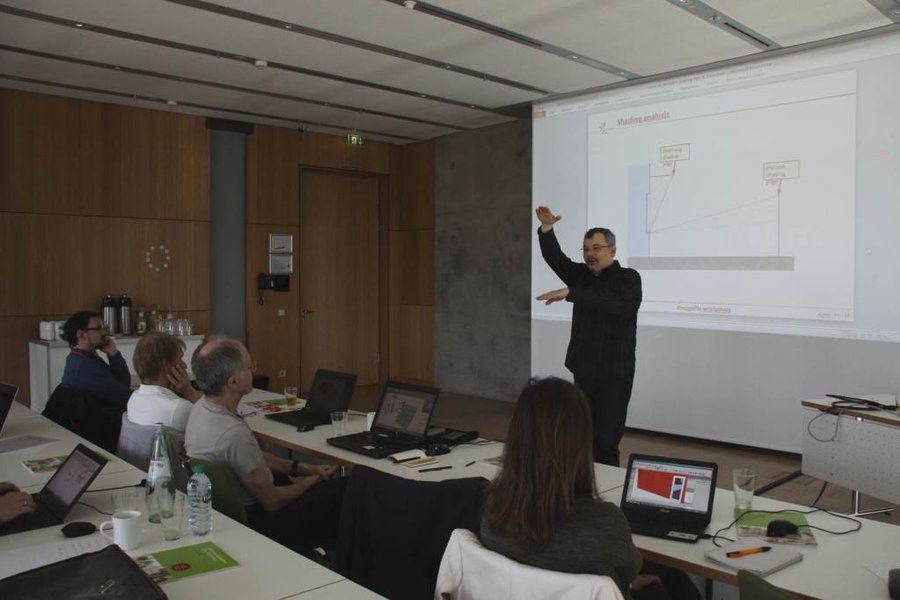 Harald Malzer leading a DesignPH workshop. Photo: PHI
In addition to the exciting networking and knowledge exchange opportunities highlighted above, the International Passive House Conference is a great place to learn and develop your knowledge of Passive House and energy efficient building. In the run up to the conference, the Passive House Institute organises a series of workshops to help equip professionals with the knowledge and tools to start working on their own Passive House projects. In addition, the extensive conference programme covers the full range of topics relating to Passive House and this year includes a brand new topic: Passive House high-rises.
3. Find out about the latest components
The Passive House Exhibition is the place to find out about the latest products and innovations suitable for Passive House buildings. There are already over 60 exhibitors confirmed for this year's exhibition, including many of the leading manufacturers of Certified Passive House components. Use this opportunity to meet the manufacturers personally and receive expert advice on new products and industry trends.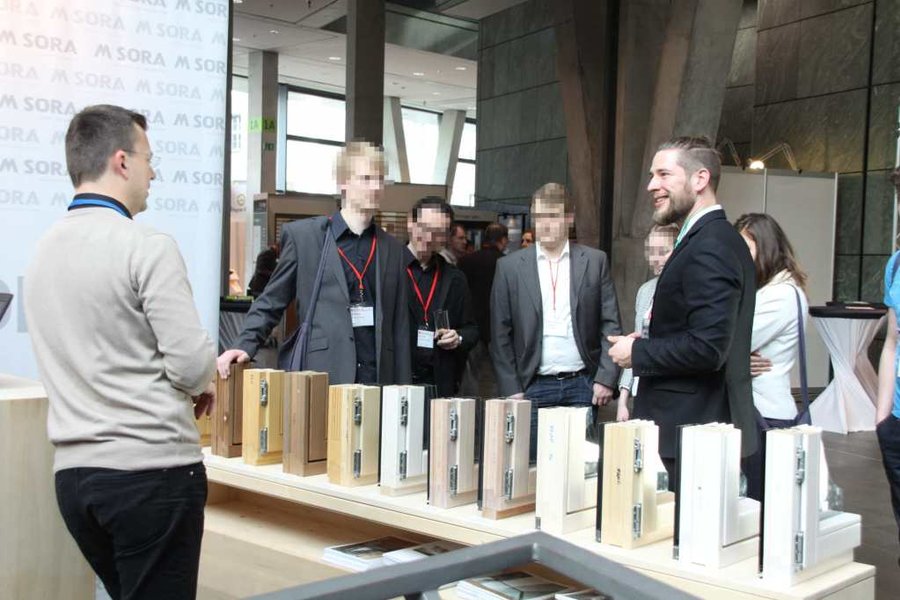 Adrian Muskatewitz introducing conference participants to a window manufacturer. Photo: PHI
4. Access to incredible speakers
This year's conference has an exciting roster of keynote speakers, with representatives from local, national and international organisations leading the plenary sessions. With Vienna hosting the conference, Christoph Chorherr and Michael Ludwig from the City Council of Vienna will welcome conference participants, followed by speakers from Austrian federal government and of course Wolfgang Feist, director of the Passive House Institute. We're also happy to announce that Scott Foster, Director of Sustainable Energy at the United Nations Economic Commission of Europe, will be returning to speak at the Plenary session on Saturday morning, along with Günter Lang (Passivhaus Austria) and Heinrich Bottermann, Secretary General of the German Federal Environmental Foundation. This year's afternoon plenary session will be led by Lloyd Alter from Treehugger with Diana Ürge-Vorsatz, director of the Center for Climate Change and Sustainable Energy Policy discussing Passive House with Wolfgang Feist and Scott Foster.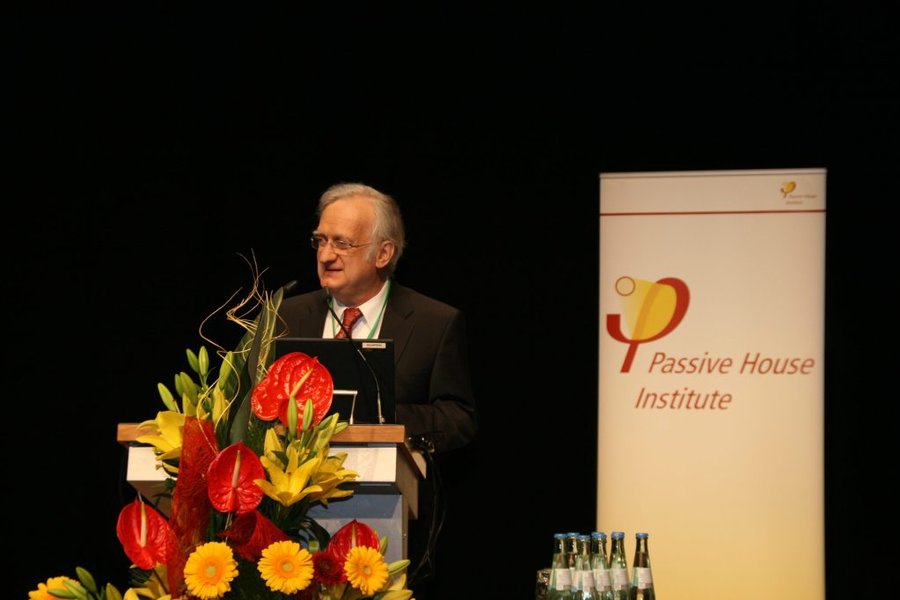 Wolfgang Feist, director of the Passive House Institute, speaking at last year's Passive House Conference in Darmstadt, Germany. Photo: PHI
5. Experience Passive House buildings
As well as all the opportunities to talk and learn about Passive House, the excursion programme on Sunday brings everything together by allowing participants to experience Passive House buildings for themselves. Vienna and the surrounding area has many fine examples of Passive House buildings, both residential and non-residential. Each tour has been specially planned to maximise the time available and show a range of interesting Passive House buildings. Places on the excursions are limited and fill up fast, so be sure to book in advance.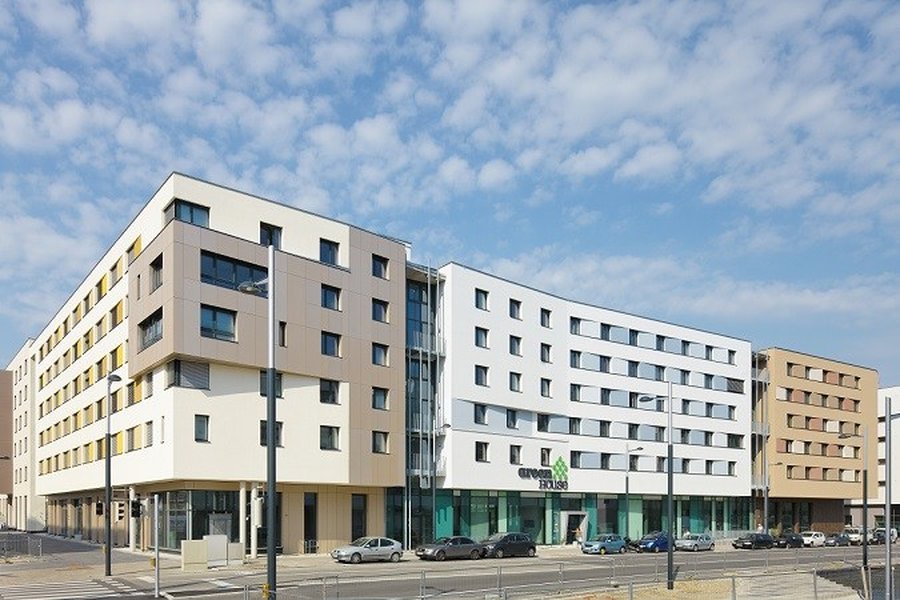 Green House, Dormitory, Vienna, Austria by aap.architekten, Vienna, Austria. Photo: Rupert Steiner
As you can see this year's International Passive House Conference is not only an excellent opportunity to learn and expand your network, it also promises to be a fun and memorable event. Registration has already opened and iPHA members get a 10% discount!