Come and join us in Munich!
Passive House Exhibition | 9 and 10 March 2018
| MOC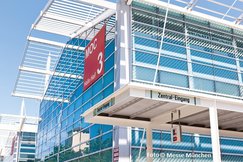 The upcoming International Passive House Conference and Exhibition will take place in Munich, the world renowned city for construction industry trade fairs.
The Passive House Institute is offering attractive booth spaces in the heart of the 22nd International Passive House Conference.
This year's event will be taking place at the MOC Exhibtion Centre, centrally located and close to the famous English Garden.
Our offer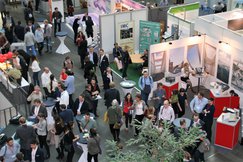 Direct access to over 1000 experts in the field of energy efficient building from over 50 countries.
All conference participants will receive your contact information - exhibitor listing in the exhibition catalogue and
conference proceedings and your logo and link to your company website at the conference website.
Free admission to the opening and closing plenary sessions of the 22nd International Passive House Conference.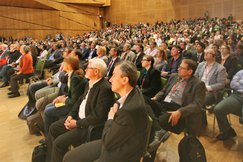 Participation in the Passive House Forum -
your opportunity to personally present your product or service to experts and home-owners alike.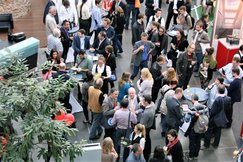 Expert-guided tours to your booth.
Participation in networking events and sponsorship campaigns during and around the conference.
Contact and registration forms:
Donna Haab
Tel.: +49 6151 / 826 99 - 89
Email: donna.haab@passiv.de
Discounts on the booth price:
5% for iPHA members and affiliates
10% for holders of a valid Passive House Component certification
Floorplan: