Passive House Exhibition
Pass­ive House com­pon­ents provide max­im­um com­fort with min­im­um en­ergy costs in new builds and re­fur­bish­ments alike. Wheth­er you want in­su­la­tion ma­ter­i­als, win­dows or vent­il­a­tion sys­tems with heat re­cov­ery – all lead­ing man­u­fac­tur­ers of Pass­ive House com­pon­ents will be rep­res­en­ted at the ac­com­pa­ny­ing spe­cial­ist ex­hib­i­tion. Here you will find first-class ad­vice, in­form­a­tion ma­ter­i­als, il­lus­trat­ive mod­els and ex­perts happy to an­swer your ques­tions.
Times:
Sat­urday, 21 Septem­ber 2019
Sunday, 22 Septem­ber 2019
The de­tailed open­ing hours will be pub­lished soon.
Our exhibitors
Take a look at the latest building materials, technologies and their functionalities, as well as the latest Passive House components that you can integrate into your next construction project.
At the Passive House Exhibition you will meet market leaders for energy efficient construction, whose products you can compare directly and choose for your project.
Are you looking for individual solutions for your construction project? At the Passive House Exhibition, you have the opportunity to select suitable products directly with the manufacturers according to your needs.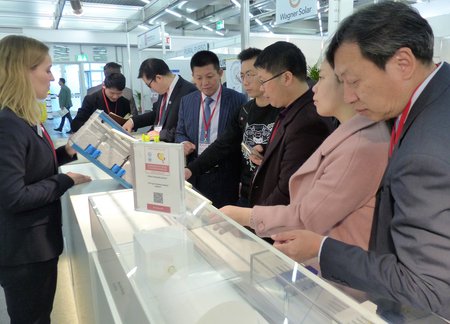 Venue
China In­ter­na­tion­al Win­door Fest­iv­al
No.1 Dong­fang Road
Gaobeidi­an City
Hebei Province
China