Extension: Call for Papers open until 17 September 2023!
Submit your abstracts now!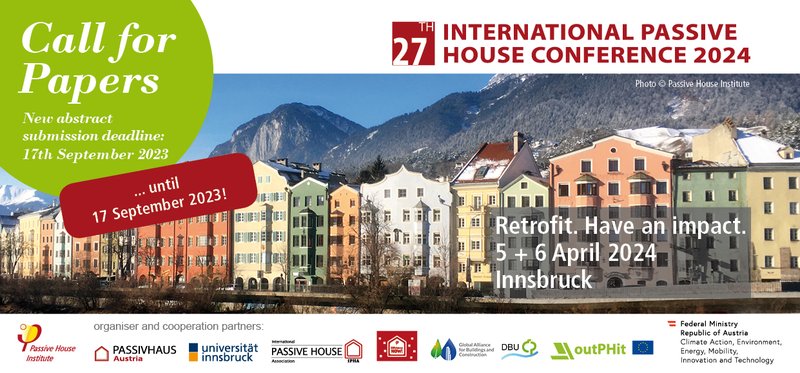 Be­come a speak­er at the 27th In­ter­na­tion­al Pass­ive House Con­fer­en­ce 2024
Come to the beau­ti­ful city of Inns­bruck on 5th and 6th April 2024 and share your pro­ject ex­per­i­en­ces, re­search find­ings, new tools, and in­ven­tions with a keen audi­en­ce of pas­sion­ate Pass­ive House ex­perts from all over the world! Join us in tak­ing an­oth­er step to­wards en­ergy ef­fi­ciency!
The Call for Pa­pers has been ex­ten­ded un­til 17 Septem­ber 2023.